A few years ago, I somehow "picked up" (read: "it was $0.99 on Kindle Store) 10% Happier, Dan Harris' tale of "How I Tamed the Voice in My Head, Reduced Stress Without Losing My Edge, and Found Self-Help That Actually Works."  That is a lengthy title, but obviously one I can relate to.  (His follow up, Meditation for Fidgety Skeptics is an even better title.  This man can sell).  I did not take 10% particularly seriously on the first read, as it comes across at the beginning of his story as another dudebro memoir.  I realized later on this was intentional to convey the sense of arrogance the author had at the beginning of his journey, and I've attended meditation sessions led by Harris twice now at MoMA Quiet Mornings, so I know he's not actually coming from a place of arrogance now, it just took a while for me to take the book seriously.
While I struggled initially with 10%, I did, however, like the idea of being 10% happier.  10% is a needle mover, as we say in pitches.  It's a significant bump in results.  If any client got a 10% lift in conversion rates, they'd be thrilled.  So I read the memoir all the way through, and realized Harris had some  valuable experience to share, on how he conquered his own doubts and engaged on his own path to gain value from his practice.  I downloaded the Headspace app, and started trying to follow my own version of that path.  After all, what did I have to lose?
It took me about a week to start feeling some effects of meditation.  The way it felt when I started, I compare to applying a soothing substance to my inflamed brain.  You know how it feels when you eat too hot a pepper and then drink milk or eat yogurt to try and reduce inflammation caused by the capsaicin?  That's what it feels like in my brain: like aloe on a sunburn.  Meditation seems to soothe the constant irritation of thoughts on my brain.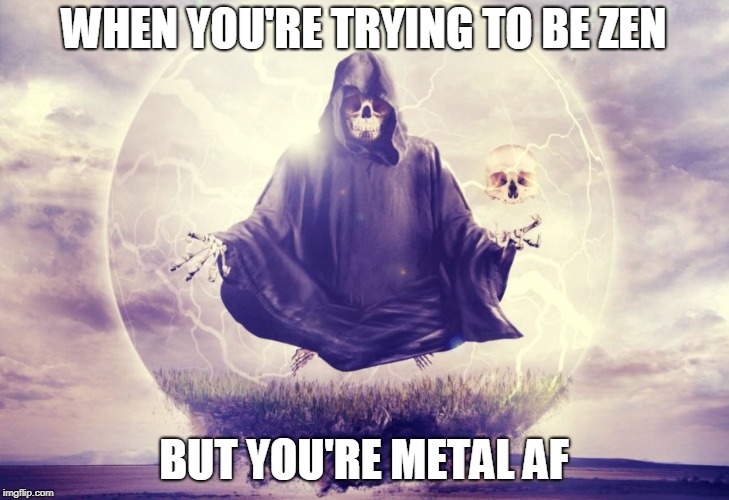 There is also a certain amount of self-image to get past in starting a meditation practice.
This was enough to motivate me to look into other meditation practice channels.  I started going to M N D F L, NYC's super-bougie meditation studio.  I bought my own meditation cushions so I could practice at home using the Insight Timer app (which is $2.99 a month vs. the $15/class at M N D F L or the $10/month for Headspace).  I have kept this non-academic and agnostic and have not sought to go down the meditation study path into Buddhism, as some practitioners do.  I have kept this simply to the minimal level where I get benefits from the practice.
Meditation cushions on our new matching living room rug.
For a while, I actually had a fairly good habit going.  Then problem is, like all habits, a habit has to be maintained.  It's too easy to fall off the bandwagon and then allow the "days off" to pile up.    I have a bad mindset around broken habits as well, and I will tell myself those habits don't matter, that they do not make a difference. The problem is that those habits do matter, they do help my poor brain, and a positive habit like meditation is what helps break that cycle of lassitude and apathy in which I find myself unable to take action on the right priorities.
However, today, I sat myself right back down and meditated for ten minutes.  That was it.  I got out my cushions, sat cross-legged for the first time since I tore my ATFL, and put on the Insight Timer with the chirpy birds in the background.  Done.  And, as expected, I feel so much better now.
This doesn't mean that it wasn't a struggle to return to the habit today.  My brain was ping ponging all over the place.  My internal monologue does not cease just because I have applied the triggers (sound effects, seated pose) to cue up a positive habit.  And regaining a state of quiet in my mind will be a muscle I have to rebuild, just like how I have to re-build all my physical muscles after not going to the gym for months.  I do have a mental trick for this: I visualize an icon for the thought inside a red balloon and let that drift up to the ceiling of my brain.  However, that only works for thoughts that are small and containable.  When I am really out of practice, my mind focuses on thoughts and goes off on tangents, without the discipline to push those thoughts up and out of the way for ten minutes.  So I emerged with a small sense of calm, but also fully thought out plans for multiple Things I Need To Do.
The bright side of all this, is that I came up with this entire blog post, which my brain wrote when it was supposed to be silent and drifting in a state of rest.  I also planned out a picnic for Saturday when my brother and sister in law are here, and remembered to schedule time for piano practice into my daily calendar again.  Unfortunately, none of the development of these thoughts belonged in my meditation practice.  I realize it is fine to have thoughts, that even the most experienced of practitioners will not be able to keep their minds still for meditation sessions.  The challenge and the discipline of the practice is being able to resist following those thoughts and instead putting them up into those imaginary balloons to be collected later.
It is very likely time to revisit some of my original materials: Sharon Salzberg's Real Happiness series (including Real Happiness at Work, which I have on loan from BPL right now), the guided meditations in Insight Timer, maybe go back to a class or two at M N D F L just to get back in the habit (I have a free birthday class!  It just requires me to actually go to the studio).  There is no reason to not take 20 minutes a day to soothe my poor beleaguered brain, after all.  It is just a matter of, well, mind over matter sometimes, which is hard.